It is final, the FENIX Digital Marketplace is in full operation and awaits all interested users for registration! Within the platform you can engage in a variety of ways on activity subjects of the FENIX project such as circular economy, green development, recycling, environment, 3D design, additive manufacturing, other manufacturing & demanufacturing processes based on Industry 4.0 technology, IoT and ICT supportive services and applications and many more.
Use the link below to become a member of the FENIX online community now and take part in competitions or discussions, win prizes and trade related products or services: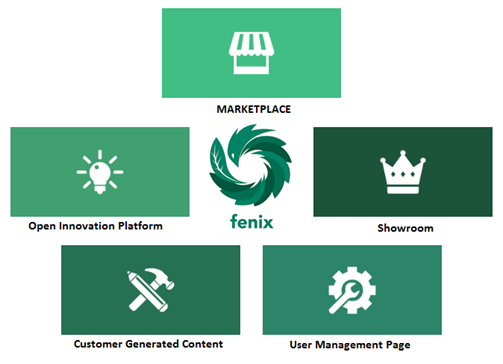 The FENIX Marketplace is a digital platform which contains a Forum section for the social interaction of our users, a trading section (Marketplace) to buy ready-to-use products from manufacturers associated with FENIX, a User Content section where users can upload their own design either for trade, either for free sharing and an Open Innovation section, where users can hire or seek for job tasks. Of course the social interaction among users is available through the forum and the sub-community groups that can be created.
#Fenixproject #h2020 #marketplace #userinvolvement